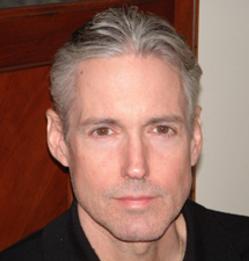 Don as an Athlete

Completed over 30 Ironman races with a PR of 9:03.
Numerous Age group victories and course records at major Ironman races around the world (Brazil, New Zealand, Germany, Lake Placid, California, Florida) including a time of 9:08 at the 2004 Ironman Florida, which is still one of the fastest times ever run in an official Ironman by an athlete in the 45-49 age group.
Qualified for the Hawaii Ironman World Championships twelve years in a row, with four podium finishes.
Finished 3rd overall in the 2002 Ultraman World Championships, Kona Hawaii (6.2 mile swim; 262 mile bike, and 52.4 mile run).
Numerous All-American selections.
Numerous Age Group victories at major triathlons: Ironman USA (Lake Placid), Ironman California (San Diego), Buffalo Springs Lake Triathlon (Lubbock, Tx), The Gulf Coast Triathlon (Panama City, FL), The Blackwater Eagleman Triathlon, (Cambridge, MD),The Vineman Triathlon (Santa Rosa, CA), The Esprit Triathlon (Montreal, Canada), and The Muncie Endurathon (Muncie, Ind).

Don as a Coach
Coached hundreds of athletes on five continents to achieve their Ironman and marathon dreams over the past 20 years.
Authored the popular training books, " Be IronFit", "Mastering the Marathon" and "Ironfit Strength Training and Nutrition for Endurance Athletes."
Coached Spencer Smith: Three time world triathlon champion and former course record holder at Ironman Brazil (8:15) and Ironman Florida (8:21).
Co-Owner and Founder of Personal Training of Short Hills, LLC; which does business under the registered trademark IronFit .
Certified Personal Trainer by The American Council on Exercise (ACE).
Featured in the popular cycling workout videos " Mental Toughness " and " No Mercy " (available on www.spinervals.com).
Coaches Masters Swimming for both the YMCA and JCC.
Officially designated Computrainer coach.
Professional Member of the National Strength & Conditioning Association (NSCA).
Member of US Masters Swimming and USA Triathlon.