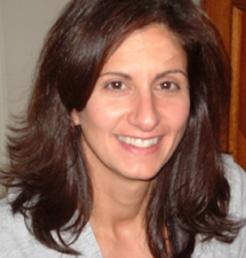 Mel as an Athlete

Competed in 12 Ironman races with a PR of 10:42.
Competed in 2010 Ultraman Canada - 31hrs
Competed in hundreds of triathlons, duathlons, 5 and 10k road races and open water swims ranging from sprint to half Ironman distance with top 5 overall finishes and top 3 age group finishes.
Qualified for the Hawaii Ironman World Championships in 1997 and 2003.
Won numerous Sprint and Olympic distance races overall including Wyckoff Triathlon and Long Branch Triathlon.
Finished 3 rd in the 30-34 Age group in the Long Course National Championships in Muncie, Ind.


Mel as a Coach
Coaching hundreds of athletes to achieve their triathlon, duathlon and running dreams over the past 10 years.
Co-authored "Ironfit Strength Training and Nutrition for Endurance Athletes."
Trained hundreds of athletes to fuel properly for training and racing.
Trained hundreds of athletes to achieve and maintain their ideal weight through proper nutrition and lifestyle changes.
Co-Owner and Founder of Personal Training of Short Hills, LLC; which does business under the registered trademark IronFit.
Certified Personal Trainer by The American Councill on Exercise (ACE).
Certified Lifestyle and Weight Management Consultant by the American Council on Exercise (ACE).
Serves on the USA Triathlon Board of Directors for the Mid-Atlantic Region as the New Jersey representative (since 2005 and currently.)
Coaches Masters Swimming for both the YMCA and JCC.
Professional Member of the National Strength & Conditioning Association (NSCA).
Member of US Masters Swimming and USA Triathlon.